Best Practices for Recruiting Customer Advisory Board Members
This content was provided by Chris Detzel. This originally appeared at Chris' website.
Customer Advisory Boards (CABs) can provide tremendous value to companies by enabling them to gather insights, feedback, and ideas from their customers. However, recruiting the right members for your CAB is crucial to its success. In this blog post, we'll share some best practices to consider when recruiting CAB members.
Define your criteria before you start recruiting, define the specific qualities you are looking for in your CAB members. Consider the demographics, job roles, industries, and characteristics that will make a member valuable to your CAB. Think about what you want to achieve with your CAB and what type of insights you need to gather to achieve those goals.
Tap into existing relationships Look for potential CAB members among your existing customers or partners. These individuals are likely to have a vested interest in your company's success and may already have a relationship with your brand. Internally this could be tapping into your Customer Success Managers, Account Executives, and your executives.  You can also reach out to your social media followers, website visitors or email list subscribers to see if they would be interested in joining your CAB.
Leverage your networks Use your personal and professional networks to identify potential CAB members. Reach out to industry associations, user groups, and other networks where your target customers are active. This can be a great way to find members who are passionate about your industry and products.
---
When inviting a new person to be part of your CAB here is a sample email: 
Dear [First Name],
We are excited to invite you to join our Customer Advisory Board (CAB) and help shape the future of our company!
As a valued customer of [Company Name], we believe that your insights and feedback can help us better understand your needs and preferences. Our CAB is a select group of customers who meet regularly to discuss our products, services, and industry trends. As a CAB member, you will have the opportunity to:
Provide feedback on our product roadmap and new product concepts
Share your ideas on how we can improve our products and services
Network with other like-minded customers
Gain early access to new products and features
Interact with our executive leadership team
We are looking for passionate and engaged customers who can commit to attending quarterly meetings, participate in occasional surveys, and provide candid feedback on our products and services. If you are interested in joining our CAB, please fill out this brief application form by [Deadline Date].
[Link to Application Form]
We appreciate your time and commitment to helping us better serve our customers. If you have any questions or concerns, please don't hesitate to contact me at [Your Contact Information].
Thank you for considering this opportunity. We look forward to hearing from you soon.
Best regards, [Your Name] [Company Name]
---
Offering incentives such as early access to new products, exclusive discounts, or recognition can be a great way to incentivize customers to participate in your CAB. Make sure these incentives are aligned with your CAB goals and will be valued by your members.
Clearly communicate the benefits of joining your CAB, such as the opportunity to shape your company's product roadmap, access to executive leadership, or networking opportunities with other customers. Make sure your potential members understand what's in it for them.
Providing a past or future agenda to the prospective CAB member could give them insights to some of the things being talked about during a meeting. It also provides the level of people on the company side and the customer side. It is very compelling for an executive to be amongst their peers and leadership at the company.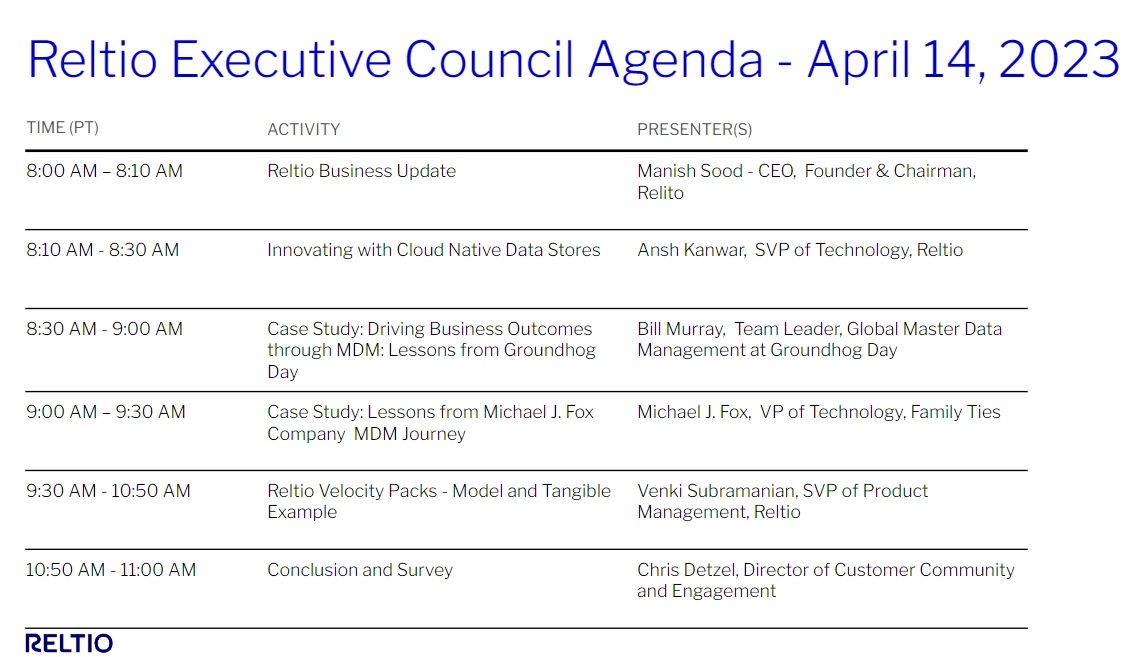 Use a variety of channels Use a variety of channels to reach potential CAB members, including email, social media, and in-person events. Make sure your message is consistent across all channels and provides clear instructions for how to apply or express interest.
Let your members know who might already be on the CAB. Create a nice PowerPoint slide to show who is on the CAB. One tool that is super helpful is Canva.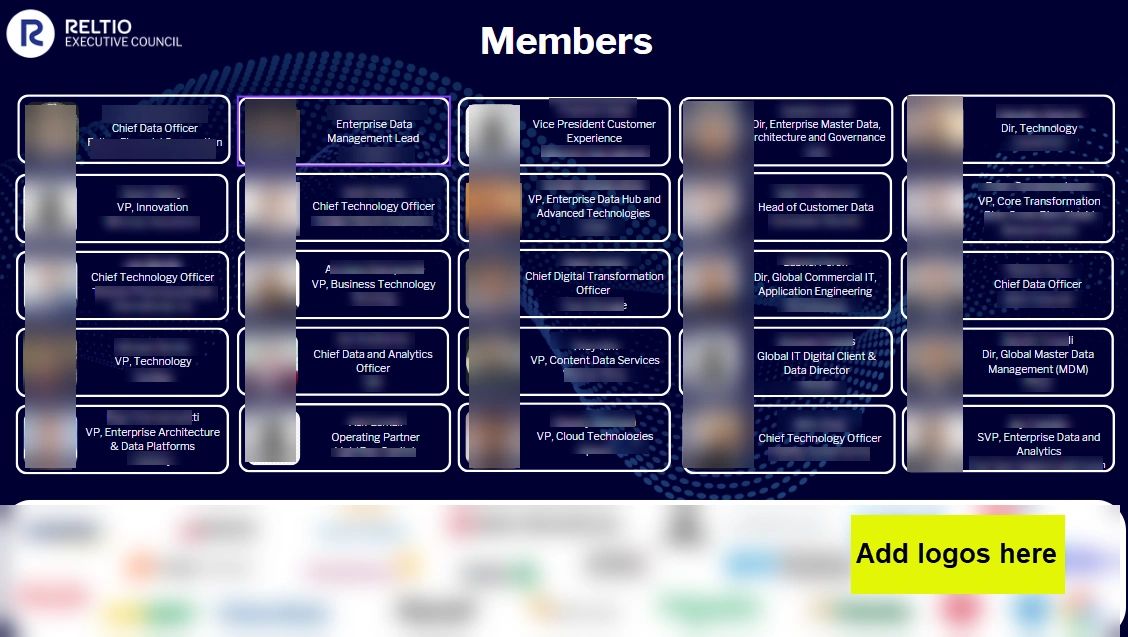 Set clear expectations for what CAB members can expect in terms of time commitment, meeting frequency, and expected participation. Make sure these expectations are communicated upfront and are reasonable for your members' schedules.
Recruiting the right members for your CAB is just the first step. Keep these thoughts in mind as you recruit for your CAB
After sending your initial invitation email, make sure to follow up with potential members who have expressed interest or filled out an application form. Send a personal email or call them to thank them for their interest and provide any additional information they may need.
Consider diversity in terms of demographics, job roles, industries, and characteristics when selecting CAB members. A diverse group can bring a variety of perspectives and insights to your discussions and help ensure that your products and services meet the needs of all your customers.
Make sure to communicate to potential members that their feedback and discussions within the CAB will be kept confidential. This will help them feel comfortable sharing their candid feedback and opinions.
Consider providing training and support to your CAB members to help them better understand their role and how to provide effective feedback. You can also provide resources and materials to help them prepare for meetings and discussions.
Once you have recruited your CAB members, make sure to keep in touch with them regularly. Send them regular updates on your company's progress and product roadmap, and ask for their feedback on new products and features.
Recruiting members for your CAB requires time and effort, but it is a critical step in ensuring the success of your program. By following these best practices, you can identify the right members who will provide valuable insights and help drive your company's success.